Laminate
Unique variety and authentic reproductions of wood, a nearly perfect picture of nature.
Laminate, characterized by high durability and pleasantly low-maintenance, comes amazingly close to the look of real wood.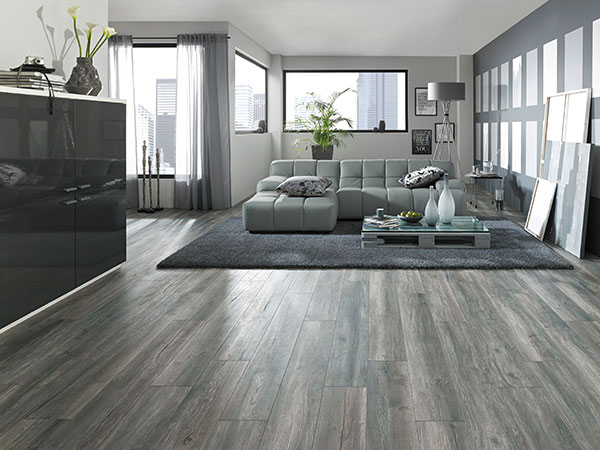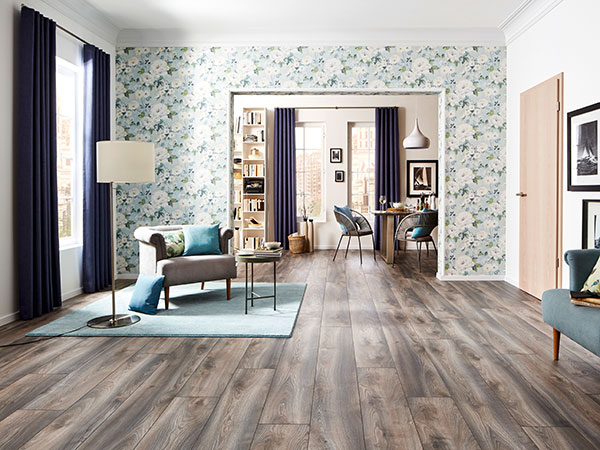 High-quality wood reproductions and different stone effects create room moods from rustic comfort to timeless elegance.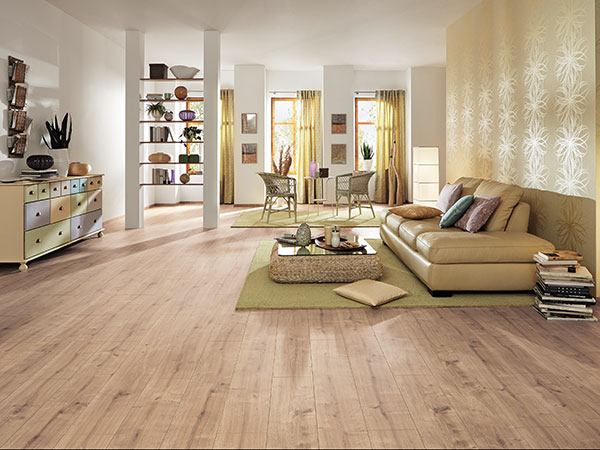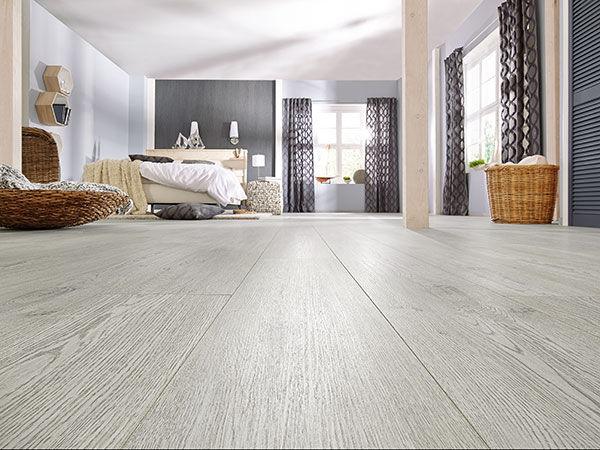 Our laminate range is rounded off by matching skirting boards, profiles and insulation underlays.
Designer floors comply with all basic European safety and health guidelines. With borders and accent stripes you design your floor to be extravagant.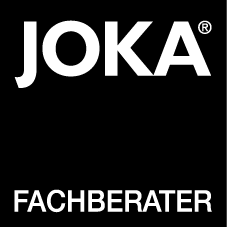 Do you prefer a cork floor?