Exterior blinds
In over 140 colors and fabrics
Discover a versatile, attractive and state-of-the-art range of awnings with us. Our range is rounded off by external and internal blinds for conservatories and outdoor seating.
Awnings
We offer you everything from drop arm awnings to classic support beam construction to sleeve and cassette awnings. You will find more than 140 colors and fabrics with excellent properties in our selection. The awning fabrics are characterized by high lightfastness, color fastness, a dirt and water repellent surface and a high protection against harmful UV rays. The fabrics are processed either with UV-resistant sewing thread or using innovative welding and adhesive technology. The awnings can be mounted on the wall or ceiling. When operating the awnings, you can choose between a manual gearbox, electric drive and modern remote control technology.
Re-covering of awnings
With the Fixklip-Keder system from MHZ you get a new covering for existing awnings and blinds. The re-covering takes place on site by our fitters.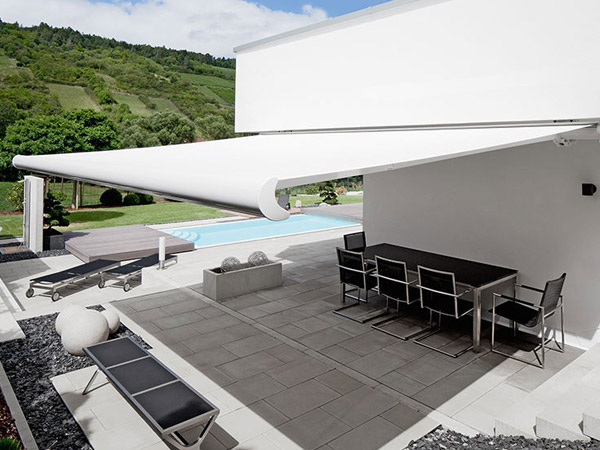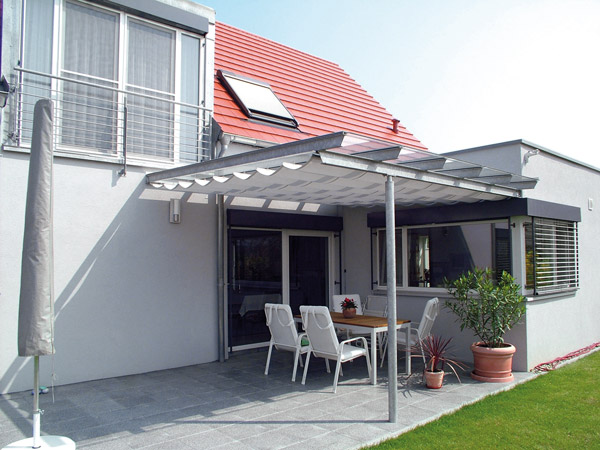 The right blinds for every window.
Visit our product configurator:
Do you still need protection against insects?