Interior Sun Protection
Sun protection levels according to your wishes
Sun protection in many variations – opaque or as glare protection in a variety of structures, colours and patterns. We also have the right solution for windows with special shapes and for conservatories. We are happy to advise you at home and measure your windows, so that your blind is delivered accurately fitted and on request we can install it for you.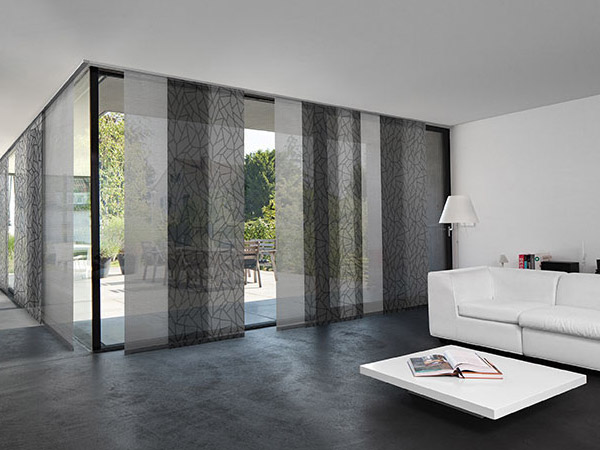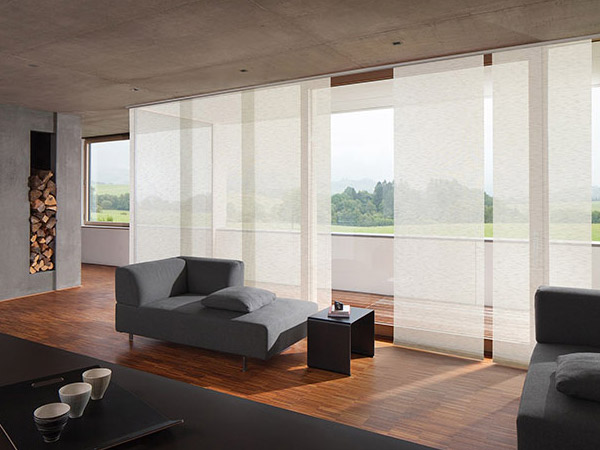 With panel blinds shading of large windows is possible. With a wide selection of colors and designs you can create your own personalized window front.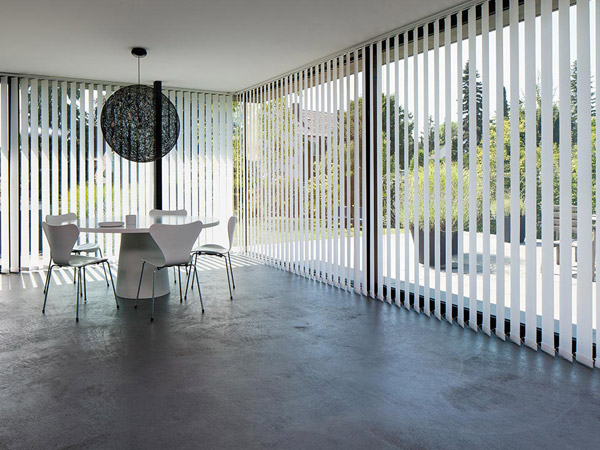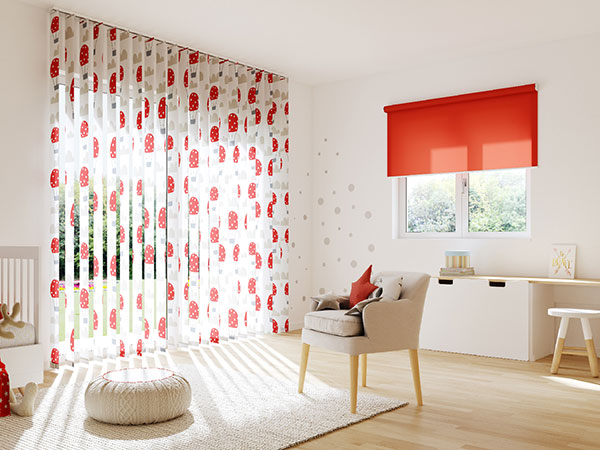 A flexible blind, due to the possibility of turning the slats of the blind, you can regulate the amount of incoming light according to your needs. Available in a wide range of transparent and not transparent fabrics and in a wide range of designs, these blinds are an excellent design option.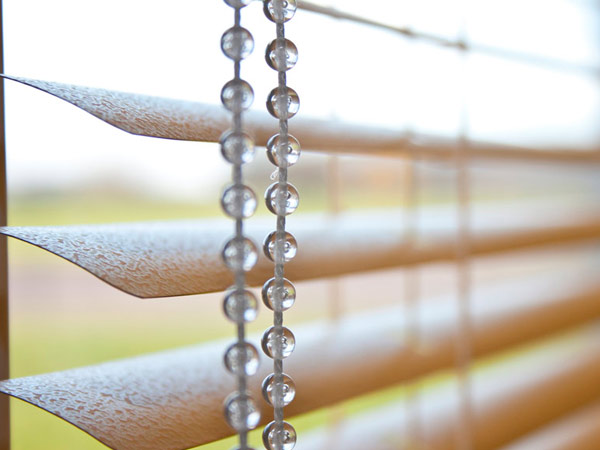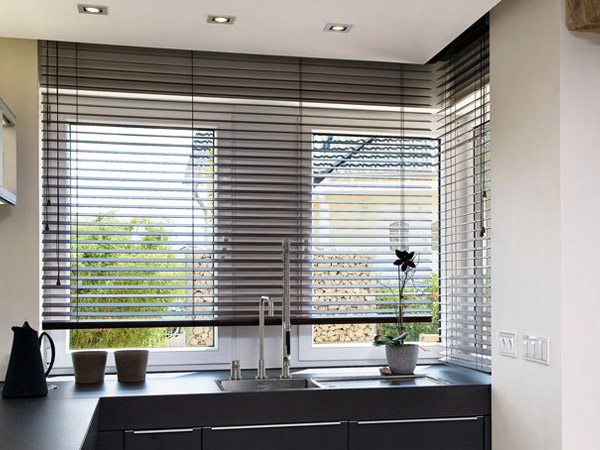 Optimal lighting conditions and privacy are ensured by this blind. The horizontal slat angle can be individually adjusted, thus ensuring light while at the same time ensuring privacy without glare. These blinds ensure optimal lighting conditions and privacy.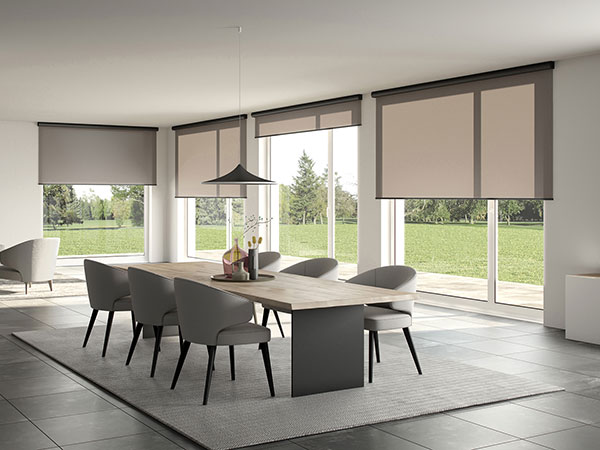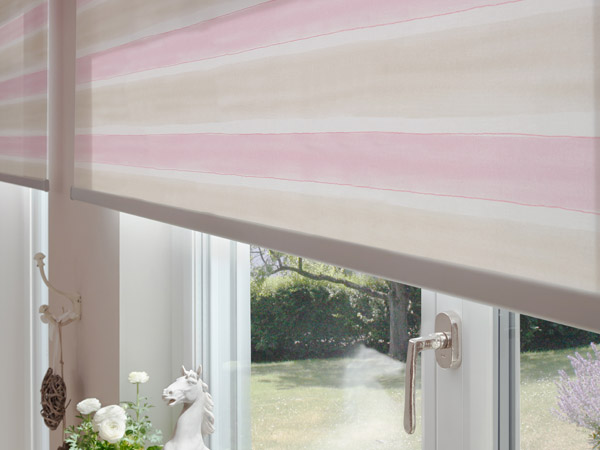 Roller blinds are characterized by their modern and straight design. Also available for skylights with or without fabric coatings for sun protection. By means of side rails, especially for bedrooms, you can dim the room. We offer a wide range of colors in different structures and patterns.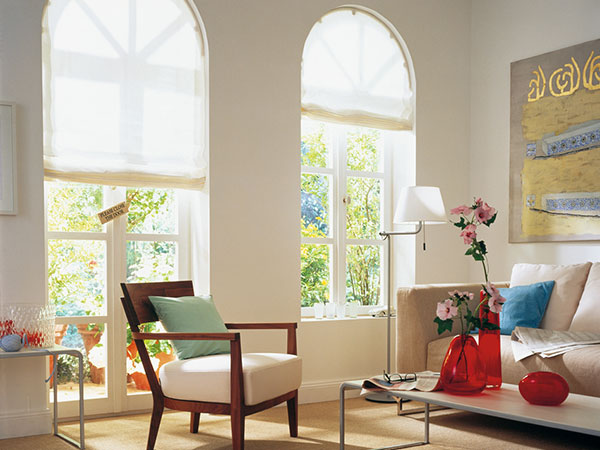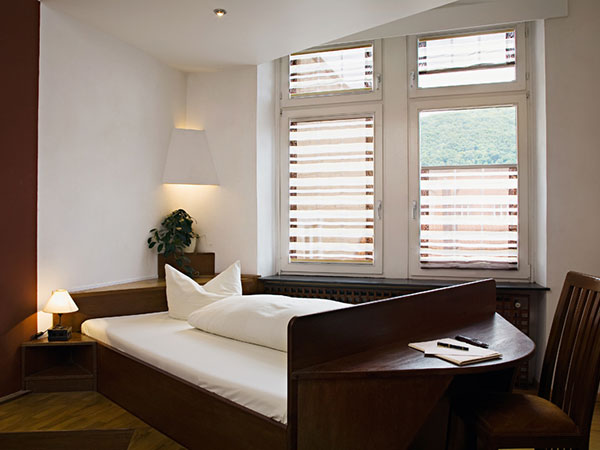 Roman blinds are a decorative and very homely variant of blinds. Through the mounting on the window frame the Roman blinds can be closed from top to bottom or vice versa. Another advantage is the easy washing, as the fabric can be easily removed from the system. Ideal for kitchens.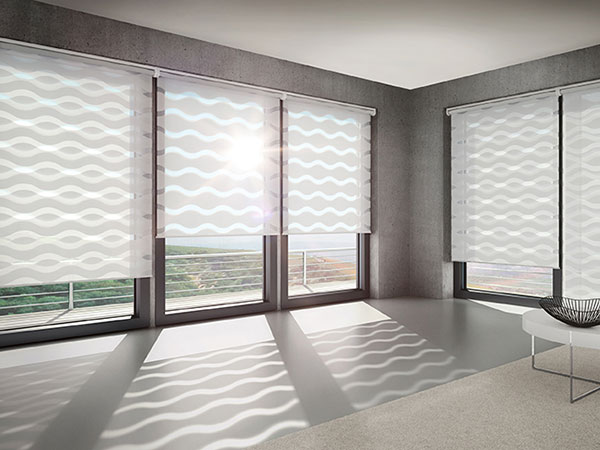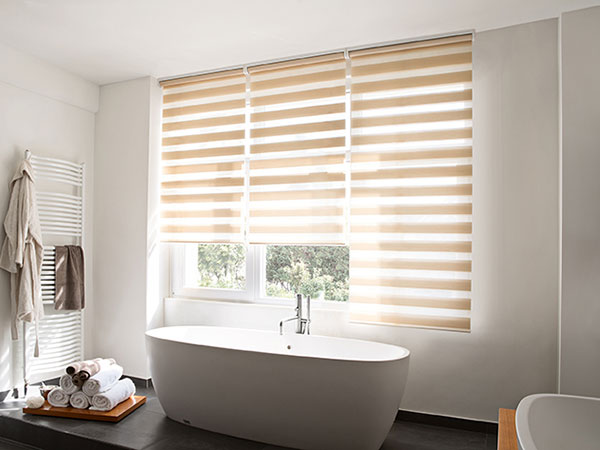 Double roller blinds are a special form of roller blinds. The fabric runs both in front of and behind the shaft, which allows individual adjustments of the each of the blinds. Depending on the positioning of the blinds, sophisticated 3D effects and fascinating light patterns can be created on the window and in the room.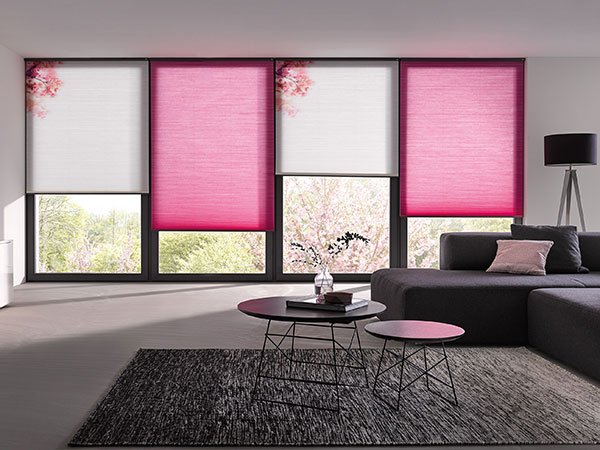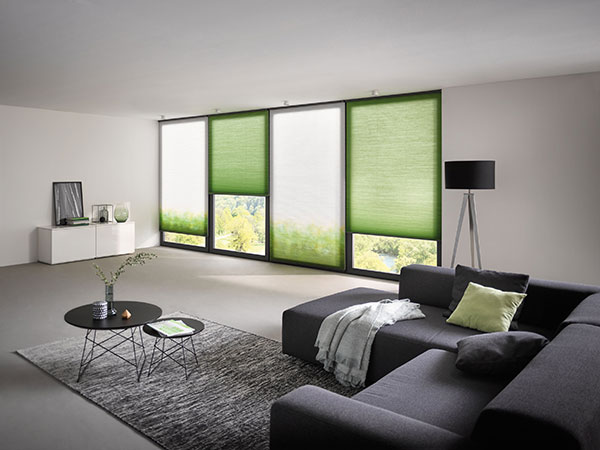 Pleated blinds are the classic among the sun protection blinds. Thanks to its filigree technology it can be mounted on or in the window frame, so that the blind can be closed from the bottom up, as well as from top to bottom. Pleated blinds are particularly well suited for small and narrow windows, skylights or windows with special shapes. Individual advice, on-site measurement and professional assembly are part of our customer services.
advice, on-site measurement and professional assembly are a matter of course for us.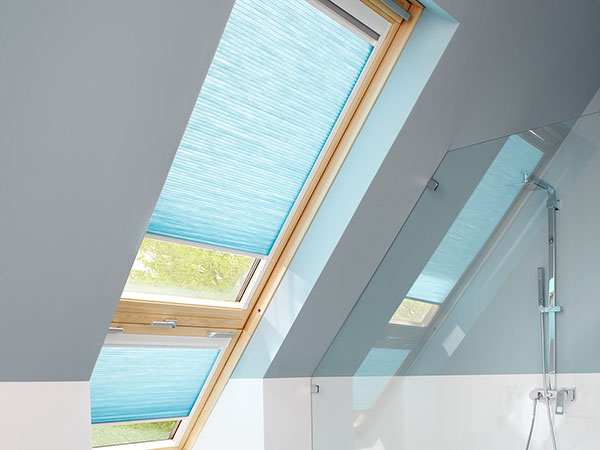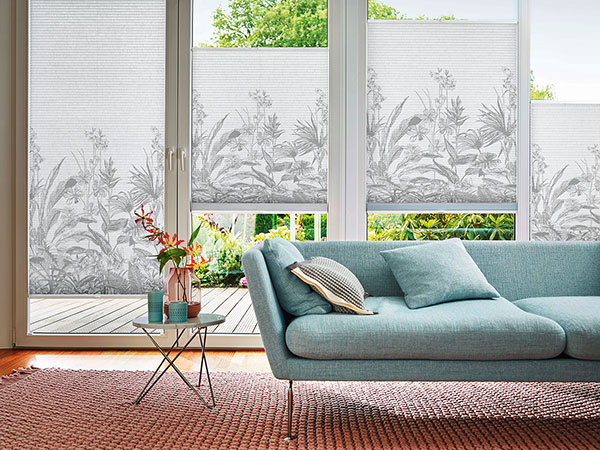 Would you like a pleated blind without visible threads and holes for the cords? Then choose a honeycomb pleated blind. Like the conventional pleated blinds, you can mount it in or on the window frame. Special shapes and blinds for conservatories are also possible, either with a cord or chain control or, quite simply, electrically operated. You have the choice of different types of fabrics from translucent to blackouts, with or without patterns.
In addition, honeycomb pleated blinds are energy-efficient: its use creates a heat-insulating air cushion on the window. This can reduce the heat loss by up to 50%. Conversely, honeycomb pleated blinds can reduce overheating of rooms in summer.
The right blinds for every window.
Visit our product configurator:
Prefer an exterior blind?